Our Approach To Sustainability
The fashion industry faces great challenges balancing efficiency and sustainability. At Sartoro, we wholeheartedly acknowledge and embrace the need for groundbreaking changes in order to adopt environmentally friendly production methods and supply chain logistics. We developed our sustainability strategy with both the needs of our customers in mind as well as the needs of the people and natural resources within our supply chains.
We strive for continuous improvement in all the diverse stages of our production process, from sourcing and manufacturing through production and distribution. Our supply chain is in constant evolution as we work to make front to back strides in efficiency and sustainability, from our fabric selection through how we produce each bespoke garment. Our products are crafted to the highest standards and are designed to be long lasting if properly cared for.
Bespoke Production
How Sartoro garments are made
We employ world class tailors in Hoi An, Vietnam. Every garment produced by Sartoro is made locally in Vietnam and is held to the highest production standards.
Each garment is individually made according to the customer's measurements and personalization preferences. Our Digital Tailor produces each customer's measurement profile and a unique pattern is created. Next, the fabric is hand cut—Sartoro garments are never made from pre-existing patterns. Individual pieces are then sewn together before being pressed, put through quality control, packaged, and shipped.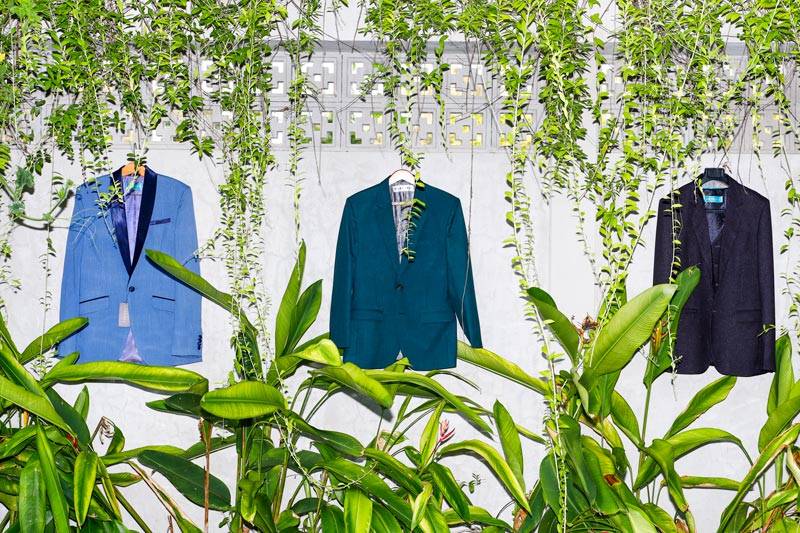 Social Responsibility
Supporting local communities
Our production facilities are profoundly aware of the economic, social and environmental impact that is created. We employ members of the local community, pay fair and above-market wages, and offer flexible working conditions to all staff. We closely monitor our supply chain from front to back to ensure ethical practices are being used from fabric production all the way through garment manufacturing. We constantly strive to continue to improve our supply chain and drive efficiency with social responsibility.
Sustainable Manufacturing
Environmentally conscious waste reduction
Made to order clothing is a much more efficient and sustainable model than off-the-rack clothing. By creating garments that are custom made for each individual, we eliminate the production of surplus garments that would ultimately be disposed of at the end of a season if not purchased. This efficiency not only produces far less waste and is better for the environment, but it also helps reduce cost for our valued customers.