On a rooftop, a swanky hotel or even a city hall, urban weddings are modern, fun and provide a huge variety of vibes and locations.
Think modern, urban, industrial. Clean looks that sway more towards the formal side with colors that match.
Dean Dark Navy Twill Tuxedo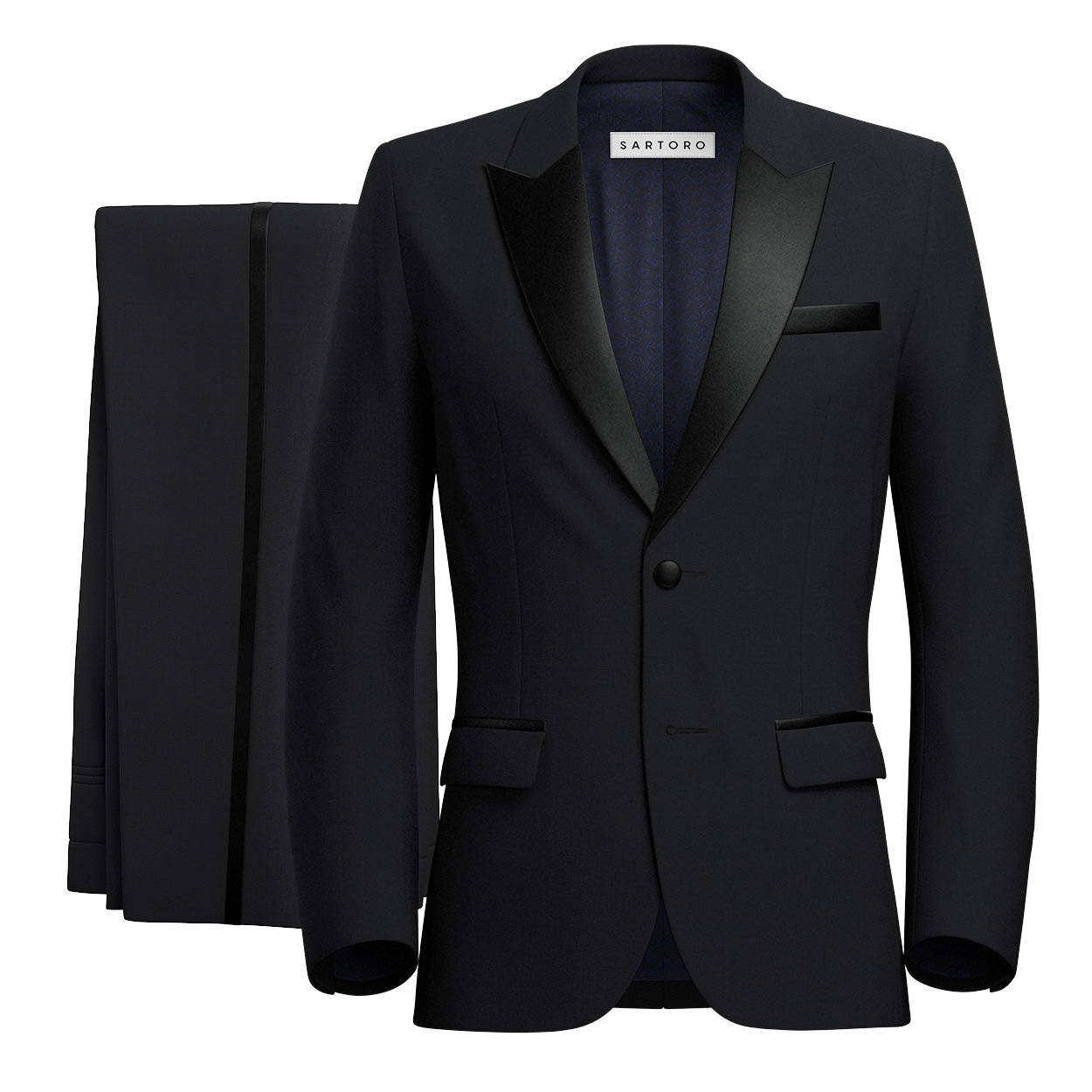 Modern and sleek, the Dean Tuxedo is a subtle head turner - you'll stand out just enough in the bustle of your city wedding. The cashmere/wool blend is light and will comfortable for a full day affair.
Peak lapels
Black satin
Two button

with our classic white tuxedo shirt, a black satin bow tie and white satin pocket square for a dashing finish.