Versatility – Getting The Most Out Of Your Suit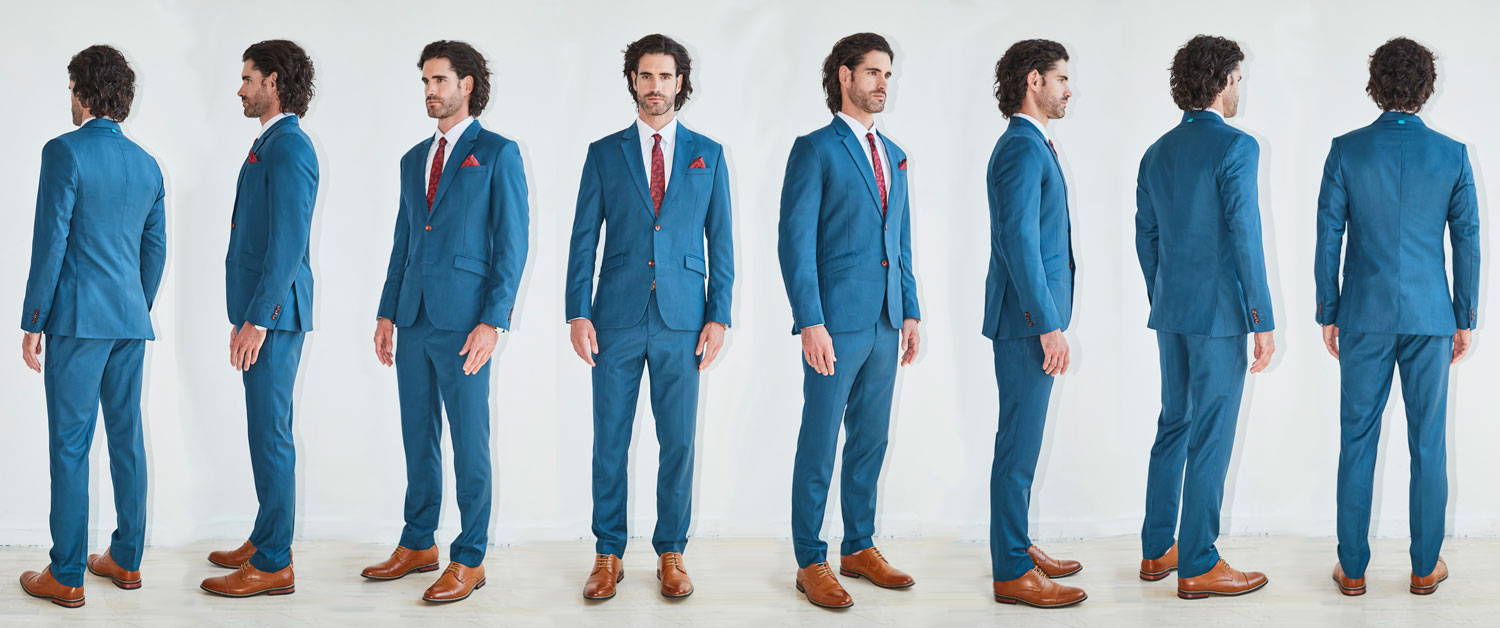 Buying a suit is always an investment. Whether you're buying it for a special occasion or everyday wear, there are always ways to get the most out of your suit. First of all, when shopping for a suit it's always good to keep in mind where you're going to be wearing the suit, and how it will fit into your everyday wardrobe. Suit elements can always be used to update your wardrobe and give you a more polished look.

Your suit can be changed to work with many different occasions just by switching up the styling. For example, if you have a classic navy suit you've worn with a button-down and tie for a wedding, try tucking in a clean white t-shirt paired with some clean white sneakers - push the sleeves up and throw on a nice watch for a put-together everyday look. The fun part about styling a suit is changing up the "underpinnings" (stylist term for the shirts you wear underneath the blazer). Suits can be dressed up or dressed down, see what underpinnings you have laying around in your closet, and don't be afraid to layer.

A nice button-down underneath a thin crew neck sweater is a great way to layer underneath a lighter weight or lighter color suit – a good way to turn a spring suit into a fall suit. T-shirts, turtlenecks, mock turtlenecks, and more casual button-downs like chambray, are great pieces to change up the vibe of your suit. Don't be afraid to wear the blazer and suit pants separately – throw the blazer on top of a t-shirt and jeans look, or the suit pants with an untucked button-down with sneakers for a change. Suiting can be as versatile and fun as you let it.

---