How To Self Measure Like A Tailor
Opting for purchasing a made-to-measure suit online? First off; good choice. Done smartly, you'll get better value for your dollar and a great fit. Online-only retailers don't have the added cost of expensive storefronts and can spend that money on improved quality and/or pass the savings onto the customer (Sartoro does a bit of both). That's all great. But the customer has a bit of work to do on their own… they need to provide their own measurements (NOTE - you can always opt to use Sartoro's Digital Tailor to complete this process online in seconds. This article is for those who wish to take their own measurements).

Many people have asked me… "Andy, can I just have a tailor take my measurements and use those?". The short answer is no, you can't. Every tailor takes measurements slightly differently. So when one tailor measures and a different one crafts the suit, those small differences can have a big effect on how your suit turns out.
Uh oh… sounds like a recipe for disaster, right? Fortunately, no, it's not. The self measurement process is now easier than ever before and should take you less than 15 minutes. Let's dive in.
What You Need To Measure Yourself At Home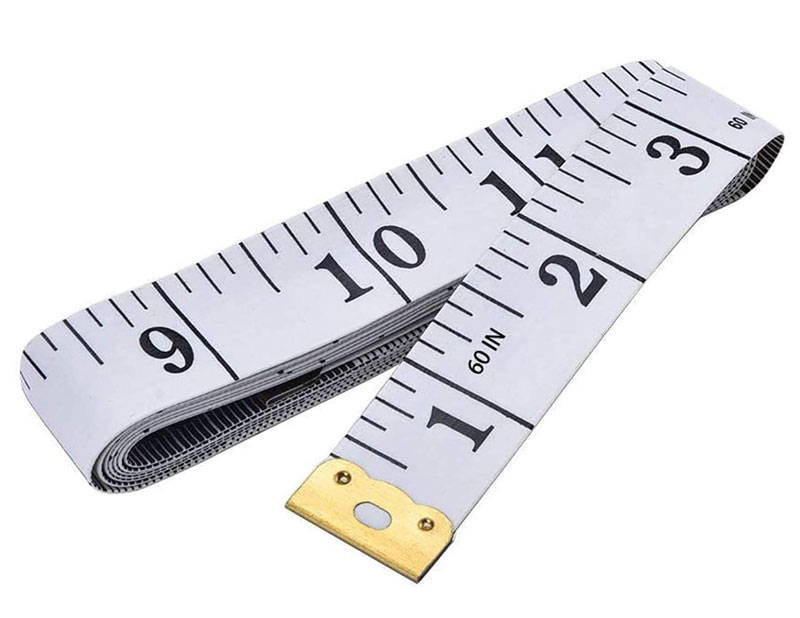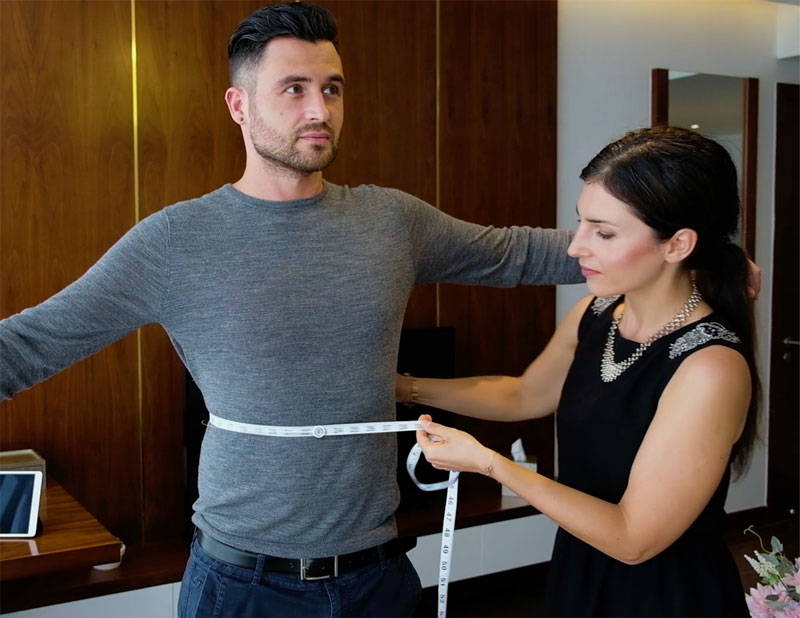 Don't try to take measurements yourself, or with a ruler or a yardstick - it won't work. Your measurements will come out wrong. Believe me, we've seen it too many times (once a 5'10" customer listed his shoulder width as 34"). Don't have a measuring tape? Get some in two days for a few bucks here. Don't have a friend? Find one (and maybe more) here.

Once you've acquired both, go to the Get Measured page on Sartoro and load the tutorial videos. These videos make it fast and easy to take your measurements. Follow the video closely, listen to the instructions, and measure twice. If you do that, you'll be fine. Here are a few extra tips to help you along the way.
Stand up straight, but don't flex.
Good posture is helpful for good measurements, flexing isn't. You'll be wearing your suit in your "natural" state (unflexed), so don't bother juicing your measurements. One - your tailor won't be impressed. Two - your suit won't fit as well.
Note the start and endpoints for each measurement.
While some measurements are straightforward, others can be taken in multiple (wrong) ways. Remember that a couple of inches smaller or bigger will have a big impact on the fit. Watch the video carefully and find the correct starting and ending point for each measurement.
Take each measurement twice. Seriously.
You'd be surprised how often you'll get different numbers when you measure a second time. So do it - and if the numbers are different, measure a third time. Then take the average of all three and use that number. If you're within a ½" inch, everything will be fine.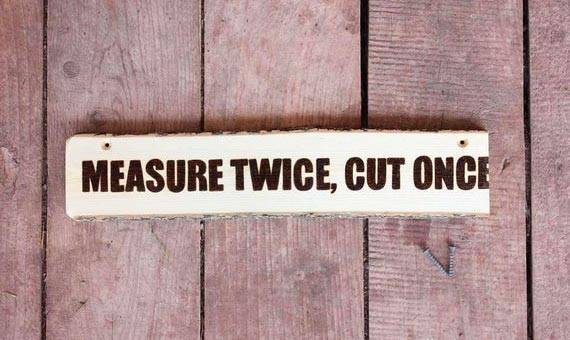 And finally, don't over stress.
If you follow the instructions and these tips, your measurements will come out just fine. Our master tailor double check all measurements for potential inaccuracies. And if something is slightly off, it will be close enough that you can have a local tailor alter it to perfection. Every Sartoro suit comes with an alteration credit, so you won't even need to foot the bill for the adjustment.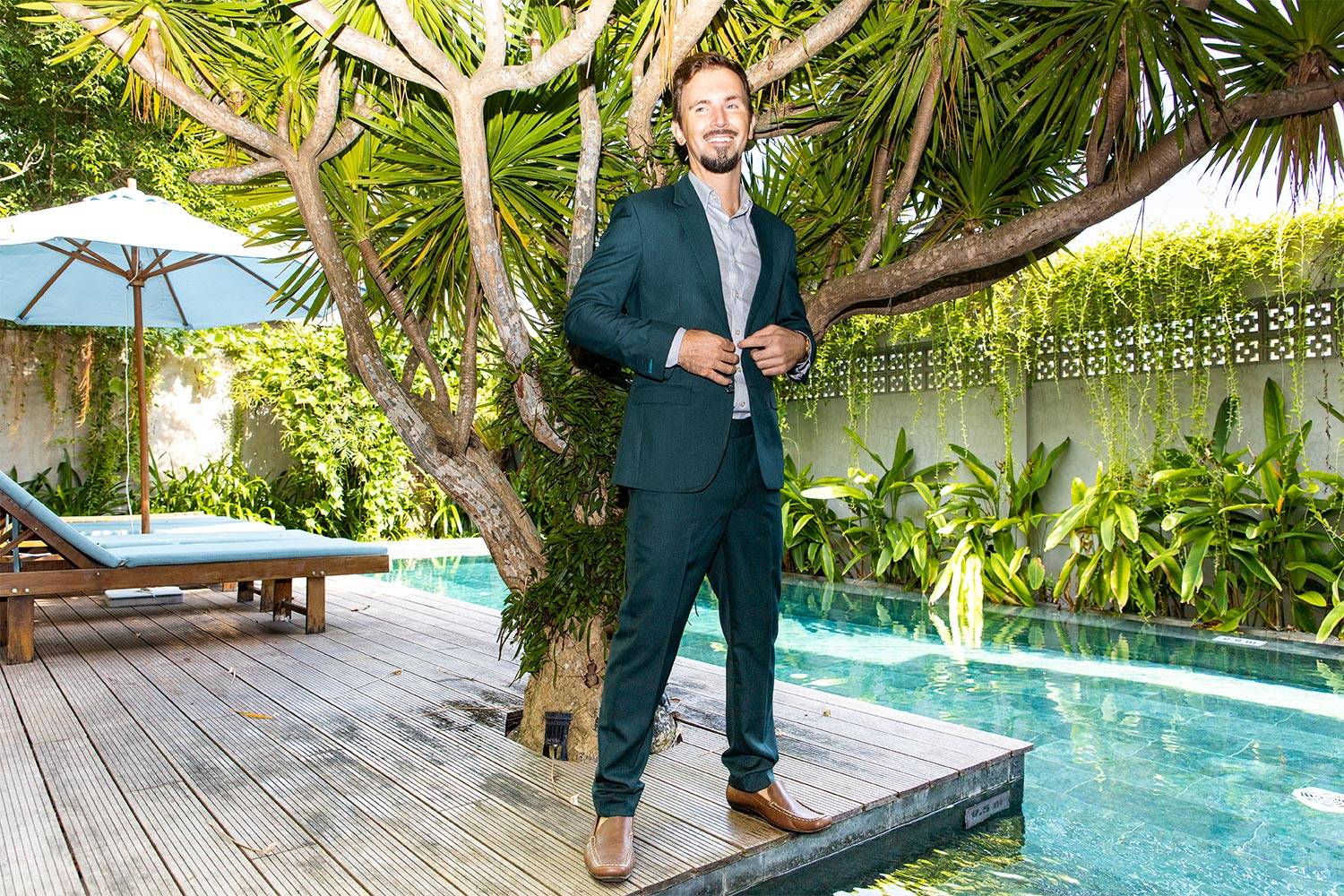 So there you have it - taking your measurements at home really isn't that hard. And you only have to do it once. So what are you waiting for? Get measured and order your new favorite suit.
---