Select one of the below to learn more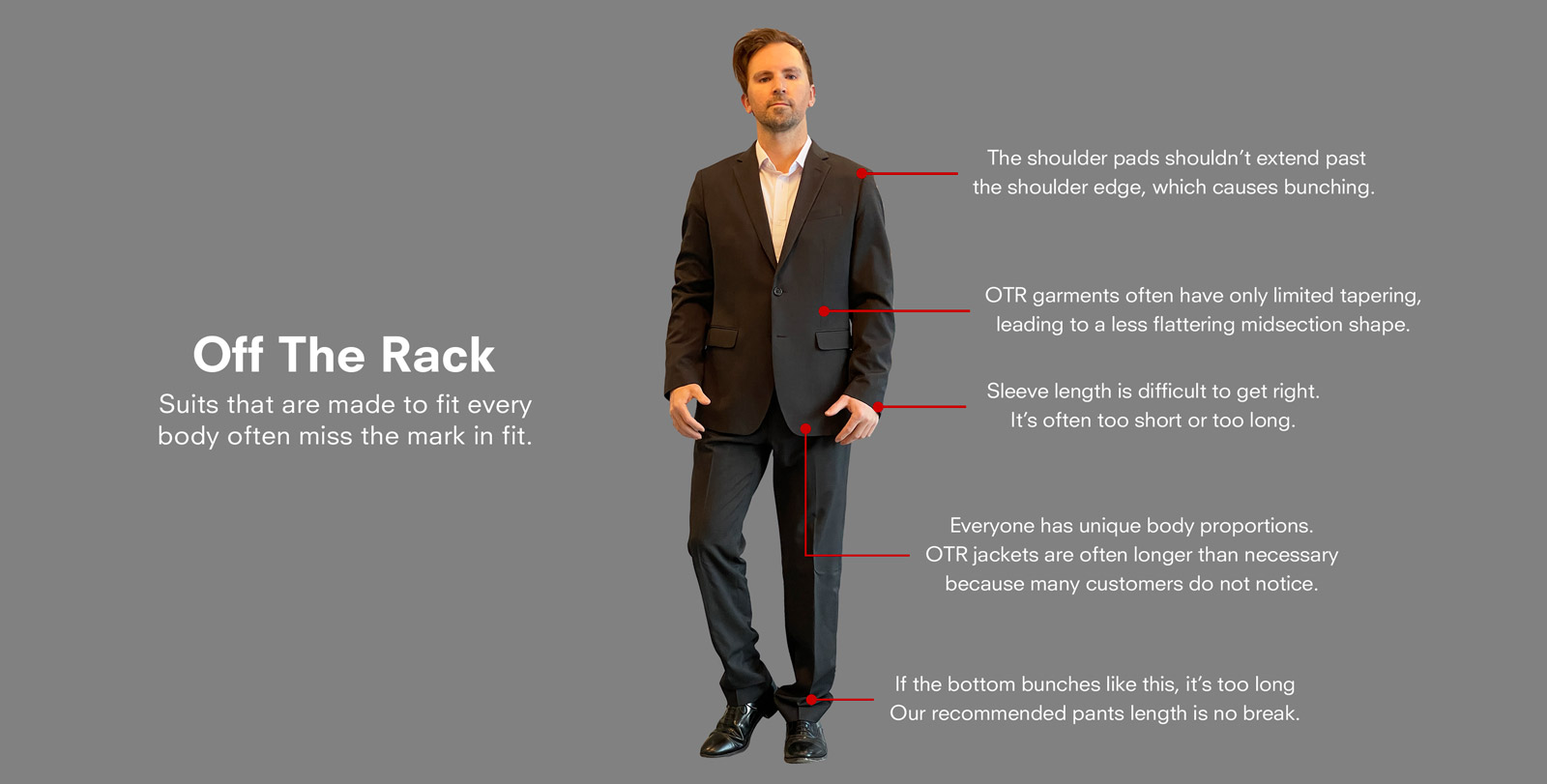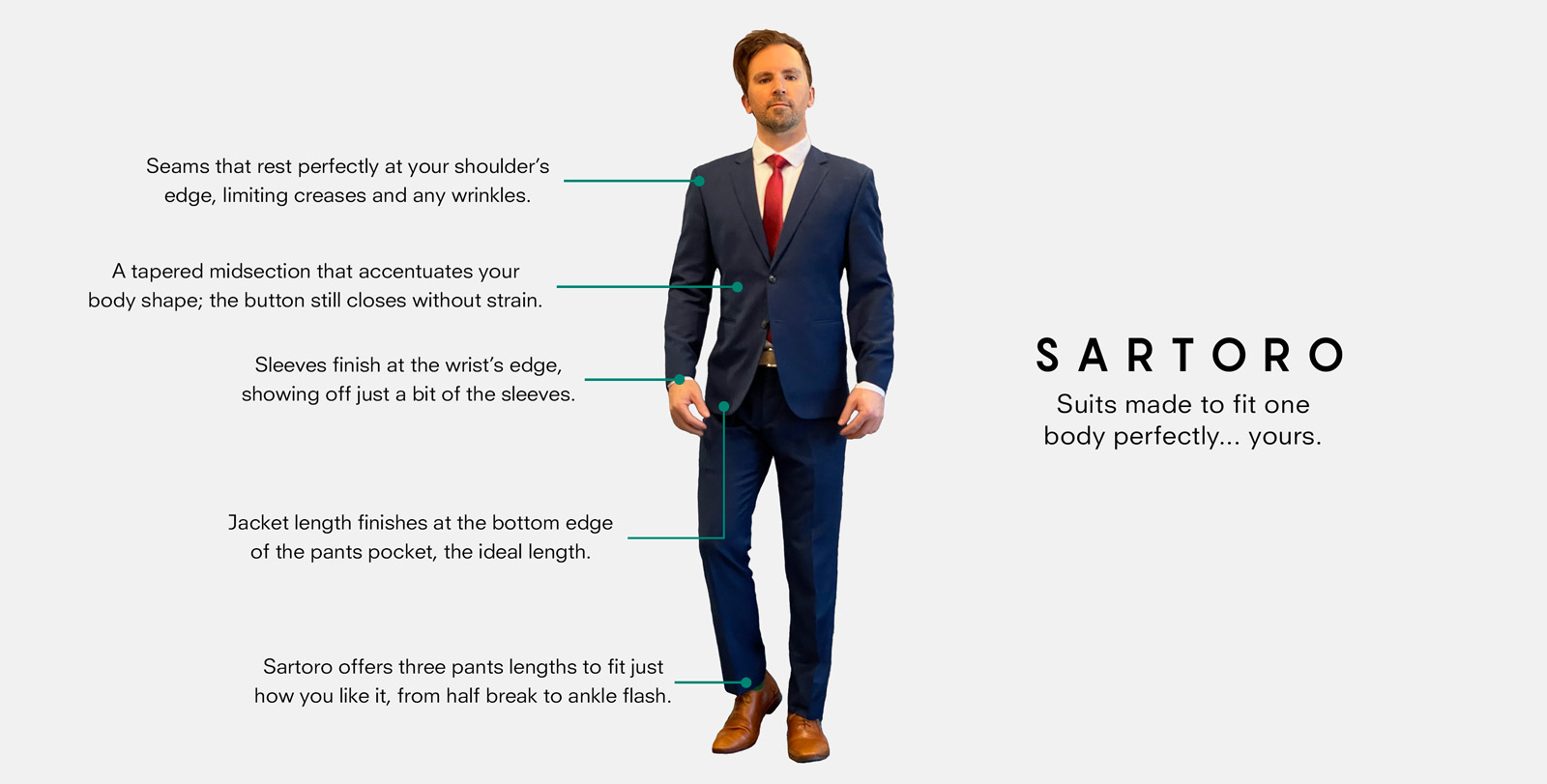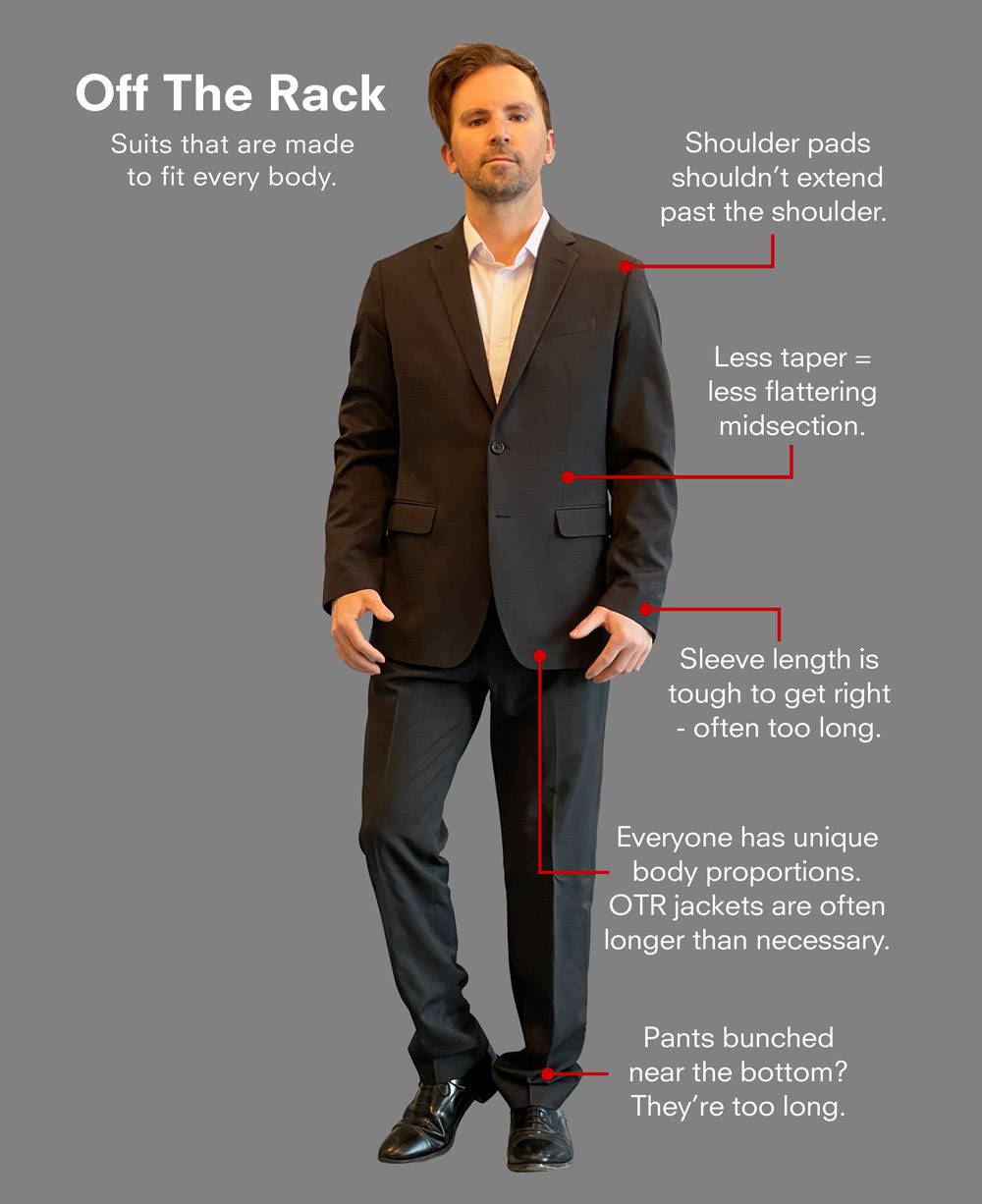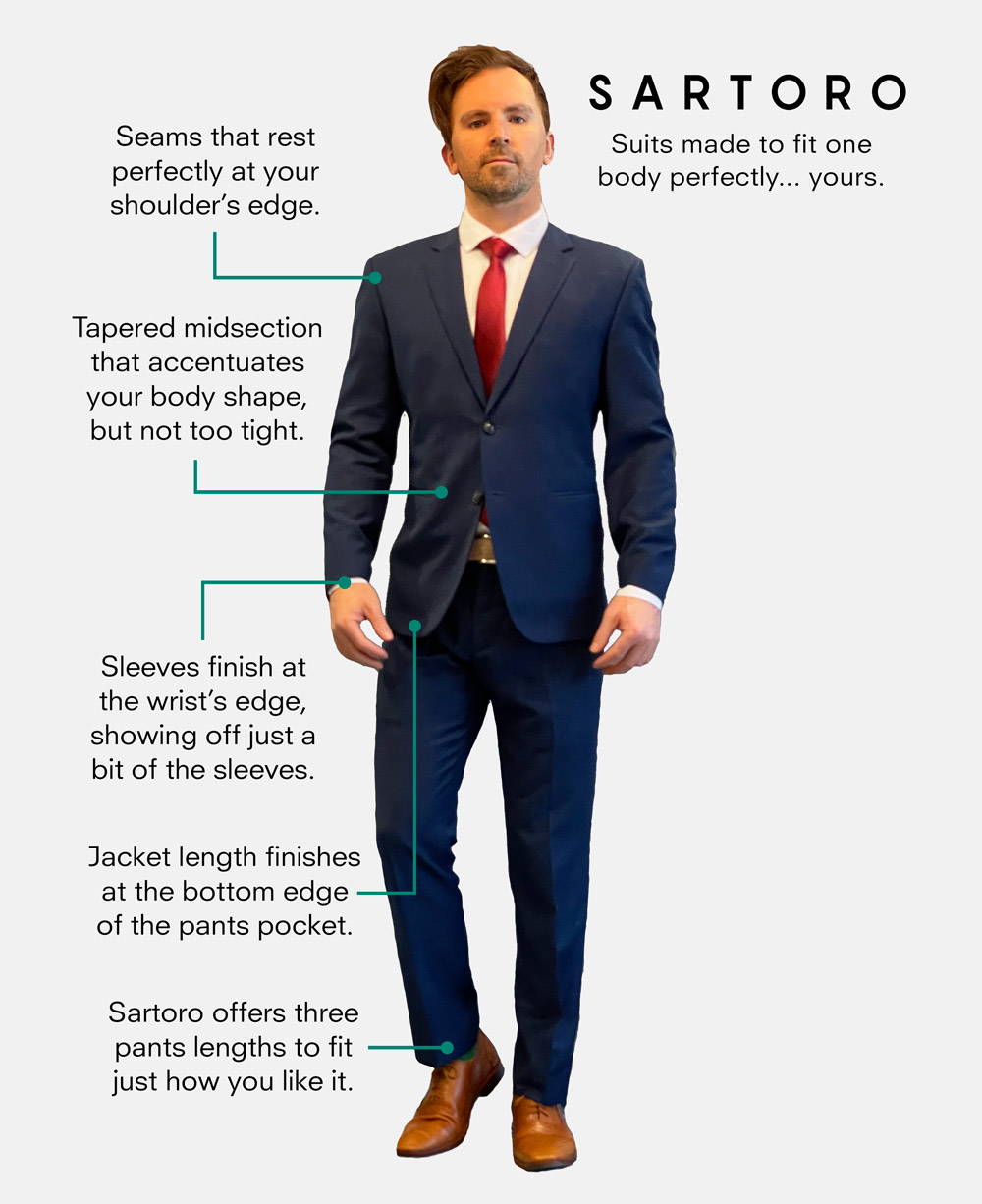 Seamless Craftsmanship - Bringing Masterpieces to Life, Delivered to You
How Sartoro Custom Suits Are Made
Full Custom Suits,
Starting At Just $469
At Sartoro, we have revolutionized the custom clothing experience to deliver unmatched excellence.

Our streamlined process ensures simplicity, speed, and enjoyment, while delivering exceptional results.

Each garment is meticulously crafted by our team of skilled artisans who pour their passion and expertise into every stitch.

We are driven by our commitment to provide an unparalleled level of service that perfectly complements the exceptional quality of our custom clothing.

When it comes to finding the ultimate choice in the market, Sartoro stands head and shoulders above the rest.